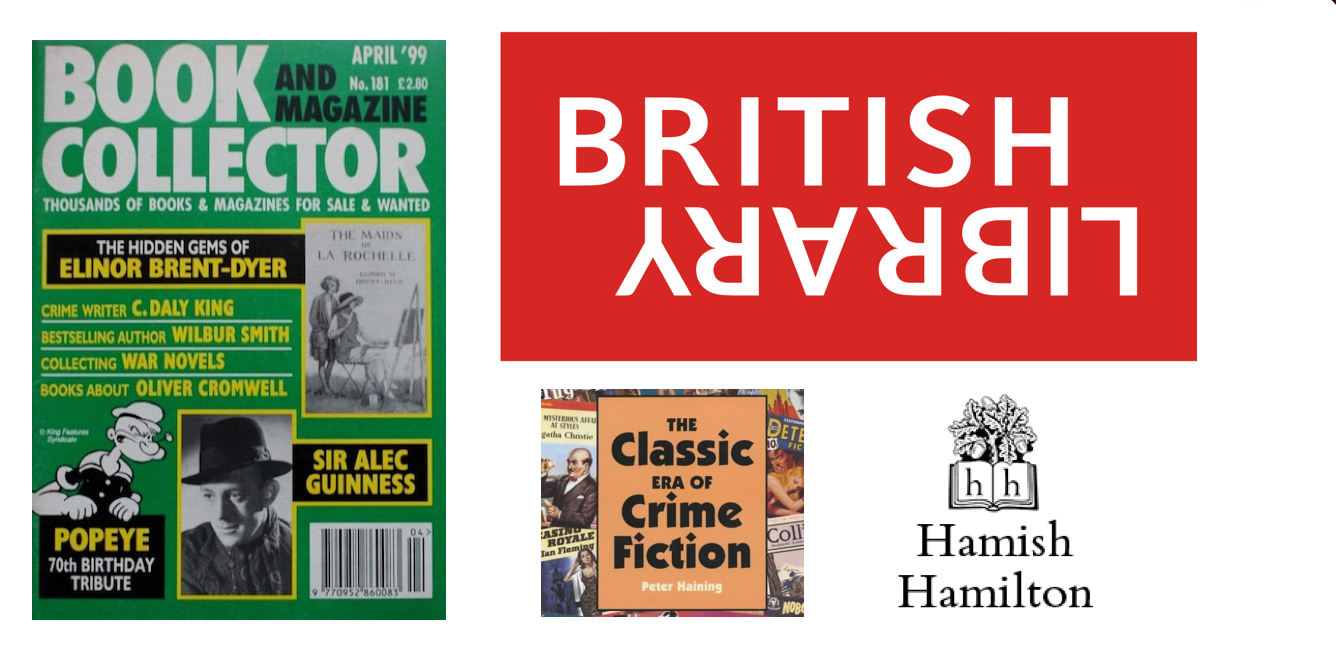 As used by leading publishers and institutions
The replicas have been used in publications from the British Library; by Hamish Hamilton when they re-issued the works of Raymond Chandler; by the much-missed Book & Magazine Collector to illustrate numerous articles (including a few I contributed myself); and by Prion Books for Peter Haining's 'The Classic Era of Crime Fiction'.
Detail and Quality
In almost all cases, the replicas in the collection are made from scans taken directly from original dust jackets.
For an authentic look on the shelf, the replicas retain any wear and tear on the originals, although large areas of loss that would prove distracting, such as a missing word in the title, have been digitally recreated.
The files are processed at 300dpi through a large format, six-colour printer, using 120gsm matte photographic paper for an authentic look and feel.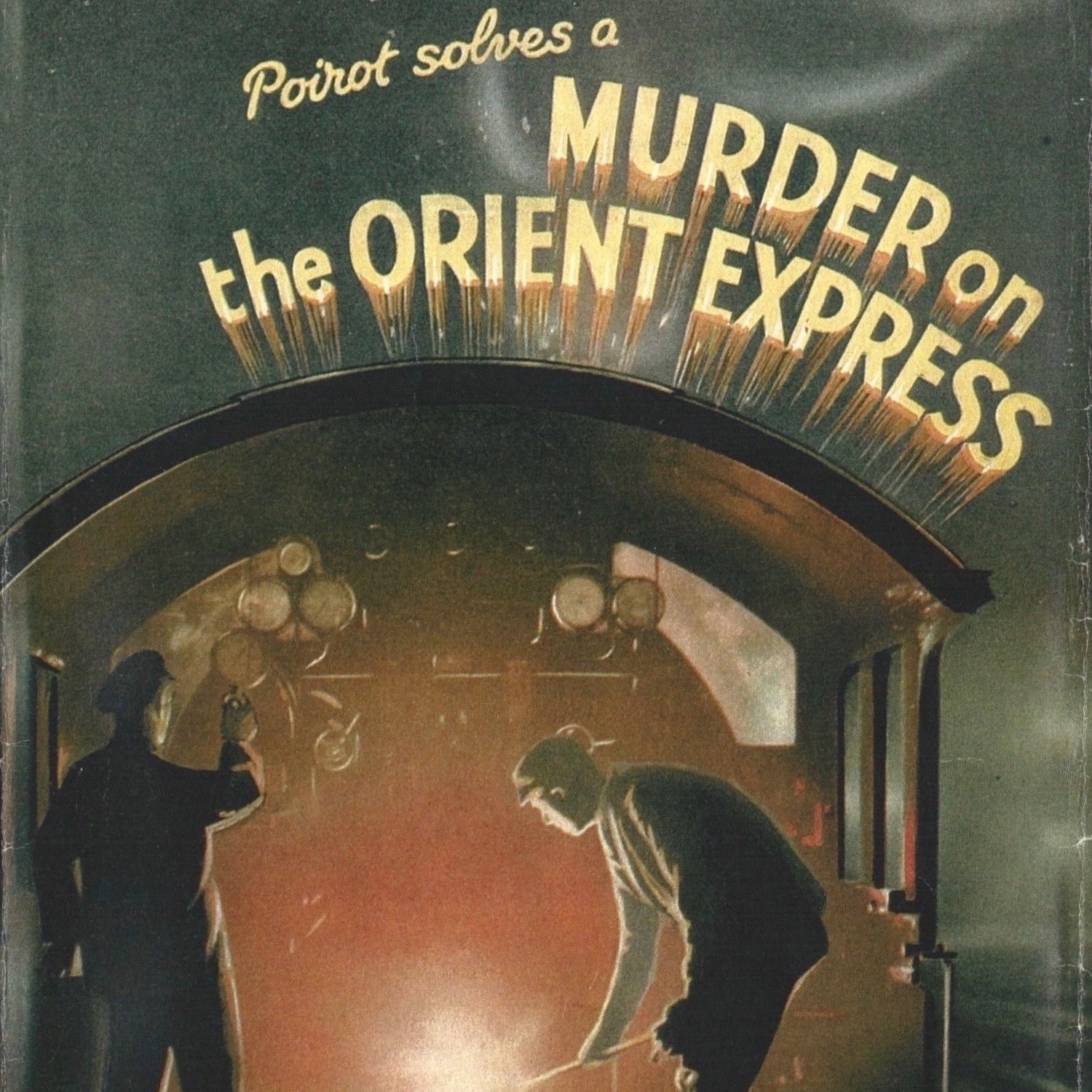 Protect and enhance your books
Whilst some early publications carry ornate and highly attractive bindings, most do not, and it can be rather uninspiring looking at a shelf of faded monochrome spines with dulled or illegible lettering.
A replica jacket not only addresses this issue but also offers some protection for your books.
Furthermore, the dust jacket is in most cases a valuable and fascinating resource of information, carrying details about the contents of the book and much more.
Perhaps more than anything, a replica jacket completes the book, adding some realism to the collecting experience.
Some of the originals are extant in only two or three examples, and a few of those, were they to appear on the market, would command five or even six-figure price tags.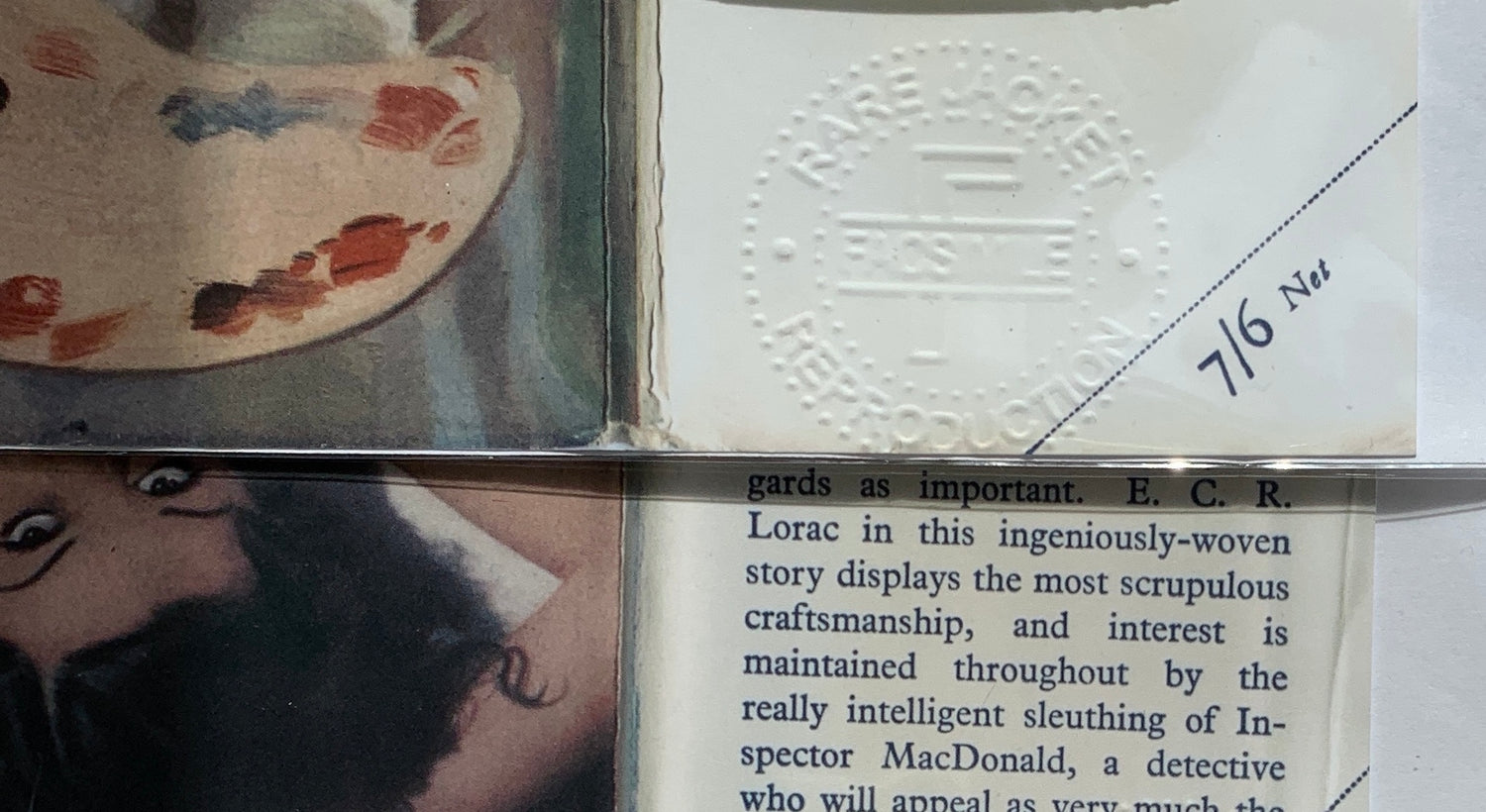 Supplied in mylar-fronted archival sleeves
Discreetly blind-stamped to the front and back flaps to avoid any confusion, the replicas are supplied in the very same type of removable, mylar-front archival sleeves that you will see protecting original jackets.
Please note that under no circumstances whatsoever will a jacket be supplied without blindstamps.
History of the Archive
This site, similar to a few others, started life as an archive for my collection of jacket scans, which for more than twenty-five years has helped myself and numerous others with matters of identification and restoration.  
I have researched the issue of copyright online and have found only very little information.  What I did find was, for me, somewhat confusing.  One note from a US attorney stated that copyright would not extend to a book's jacket unless it bore its own copyright declaration, because it was not a physical part of the book, but that this applied only to books published before the US joined the Berne Convention in 1988.  Virtually all of the jackets I have reproduced are in excess of seventy years old, a period which I believe is of relevance, and most are from before WWII.  If, however, the site includes anything over which you hold copyright please contact me so that we can address the matter.